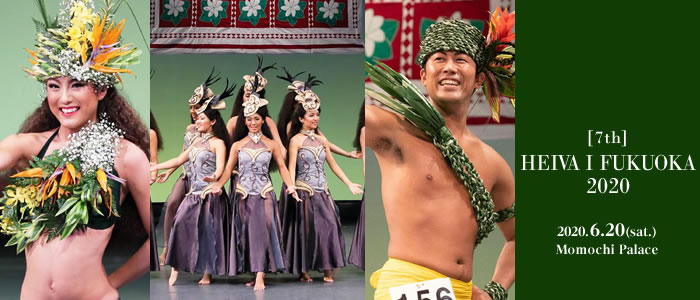 Heiva I Fukuoka 2020 Cancellation
Putting the safety of the participants, audience, and judges first and foremost, and to help stop the further spread of the COVID-19 pandemic, we have decided to cancel Heiva I Fukuoka which was slated to be held on 20 June 2020. Thank you to all those who offered their thoughts pertaining to the subject, it greatly helped us in making this important decision.
Those of you who were putting the time and effort into practicing in anticipation of the event must feel terribly disheartened. We are truly sorry, and offer our heartfelt apologies.
The entire staff of Tahiti Heiva in Japan hopes to see all of your smiling faces once again. But until then, please stay safe and take care of each other.
24 April 2020, Tahiti Heiva in Japan
Event Date
June 20 (Sat), 2020
Tahiti Heiva in Japan
3-9-15 Ebisu, Shibuya-ku, Tokyo Japan 150-003
Tel.: 31-3-6277-1746
Fax.: 31-3-6277-4458
URL: http://www.tahiti-heiva.com
Email:
info@tahiti-heiva.com
---